Kristalynn McDonald

Agent

in Rancho Cucamonga, CA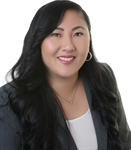 Professional Designations
REALTOR
Expertise Types
Certified Mediator, Residential, Single Family Homes, Townhomes
My passion for helping people began when I was a travel agent. I enjoyed planning and creating a memorable experience. I was an advocate for my clients when an emergency or change would occur that would create a hiccup in their trip. My priority was to take a difficult situation and turn it into a pleasant experience.
My love for people and my strength to overcome challenges has continued while I was a lead in insurance, and then in management. I have been in the insurance industry for over a decade. It has always been important to me to help protect my clients by educating them on their options and creating a personalized home, auto, watercraft and personal liability insurance policy.
As I learned to solve problems in both the travel and insurance industry by finding creative solutions this skill pulled me towards strategic business partnerships and mediation for small claims and family court. My goal in mediation is always to be neutral party that can assist in a win win agreement so all parties are satisfied.
In addition to insurance and mediation experience, I have acquired my real estate license. My goal is to provide my clients options to accomplish their realty dreams. Whether buying, selling, or investing in real estate my motto is, "Let's make realty your reality."
Each of my skill sets work harmoniously with one another. I am an excellent multitasker, negotiator and a people person. I treat everyone with respect and integrity and hold myself to the highest standards. In all things I strive for clear communication and most importantly, happy clients.